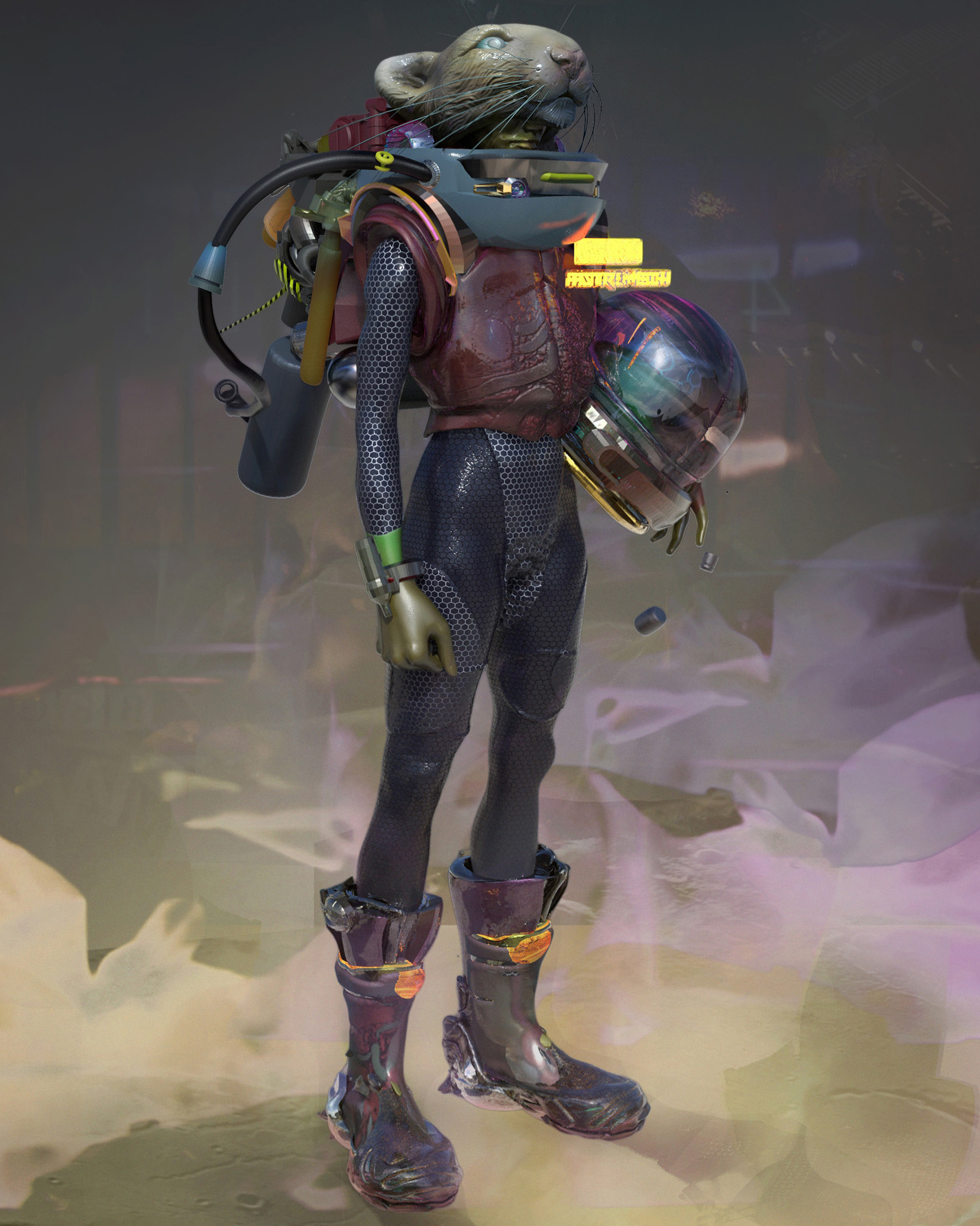 Started as a sculptor for the furniture & product design industry. Working in the traditional mediums of sculpting wax, 2 part moulding, sand pit casting and metal fabrication.
During this time i took employment at an Avant-garde furniture company designing and producing sculptural furniture and ornate jewellery. Pieces were designed within CAD programs to be 3d printed, cast in metals, then assembled in the workshop. Excelling in sculpting and developing organic forms & hard surfaces on engineered pieces. Bringing together my traditional techniques with the contemporary mediums of computer aided design and computer aided manufacture.
Since then my practice has continued as a 3d modeller working on product design, fashion design & concept art; creating rapid visualisations & prototypes. Favoured tools are ZBrush in conjunctions with such software's as Keyshot, Maya, photoshop and Rhino 3D.
My work in product design, fashion design & concept art has been inspired by fantasy art and science fiction of a more wayward nature. Creating enigmatic and at times surreal oddities.
To view my portfolio of previous work + future works please visit and follow at: www.behance.net/maxbrazierjones
my instagram at: www.instagram.com/maxbrazierjones
for all enquires please contact at:
tel: +44 (0) 7980742417 email: maxbrazierjones@icloud.com